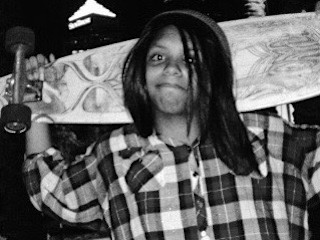 It's May 4th, 2016 at 6:32 pm, exactly! I get this text from Shayla … [My life sucks. I'm going to jail for two years] I text back … [Where are you?] Shayla … [Sitting on the wall where we longboard] [I'm ready to hop off] That wall; it's a 4 foot retaining wall. But, it's on top of a ten story parking garage in downtown Tampa. Then it's dead silence.
Notes:
1. 'Shayla' __ definition derived from the Gaelic language of 5th century Ireland
2. All songs on the video soundtracks are originals or covers performed by the girls

Don't Stop Believing

the album called; Shayla
This summer we have seven of the original 20 girls singing on the Shayla album proving that sometimes dreams are more than just make-believe.
the App called: Shayla
Next, we touch the hearts of girls everywhere. It's the Shayla App. It's cool. It's like a virtual X-factor. It's cool stacked on top of cool! Yes, yes, yes!!!
Girls click on the Shayla app. Then sing their favorite cover or an original song they wrote and poof. It's on the #ShaylaApp. Then like #'s trending on Twitter the real-time hottest songs are displayed like the paid advertising videos on Snapchat, BUT, it's disadvantage, marginalized teen girls singing videos from all over the world. And there are tons of them. In fact, 3 billion people on this planet survive on less that $5 a day.
The world will pick their new #Shayla story. The songs original songs with the highest trending statistics will be on next years Shayla album. We will record in the closest studios to the girls with the selected album songs all over the world.
Let's give a smile of music to these very precious girls living on the concrete of the inner-cities worldwide, huddled in pitch black basements with the bombs falling overhead. They will smile a smile as wide as they can stretch their arms to each side. And for a moment in time, their life won't totally suck! #UpGlobalAwesome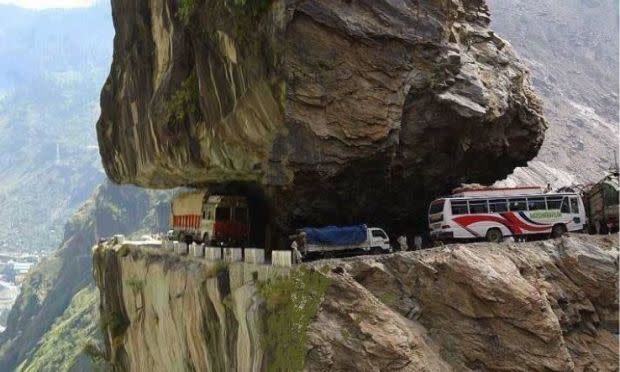 For girls like Shayla, who age-out of group homes at 18, by 19:
51% are pregnant                             
47% have been arrested  
20% __ are instantly homeless 
less than 3% __ graduate college 
Source: Teen Girls Foster Care Statistics
Third time abandoned, after a week of nothing but five cans of corn and a box of soda crackers, Shayla called the CEO asking to go to McDonalds. She was 13 living in group home when we first heard her sing. She said her dad lived in another state, but she never saw him. Her only contact with him being the $100 for Christmas sent in the mail. As it turns out, her father lived three miles away the whole time. Shayla, now homeless again, is precipitating launching this campaign. Enough is enough of this stupidity; they pretend they don't see and turn their heads. With your help we will fix all this!  (Video music; 'Wind' by Shayla)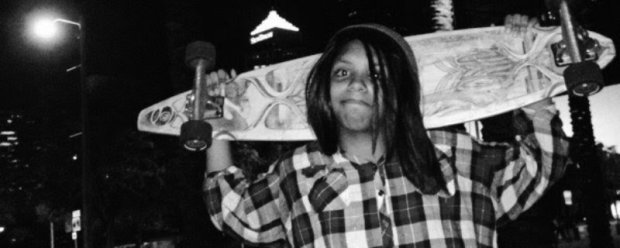 For girls like Ari, who spent 7 years from shelter-to-shelter in NYC.
Converting our practice studio into a home we moved Ari and family in for three months after they jumped through flames to safety from their burning  apartment. After almost flunking eighth grade, Ari is chosen as 1-of-3 top students from Blake High School to attend camp for highly gifted kids.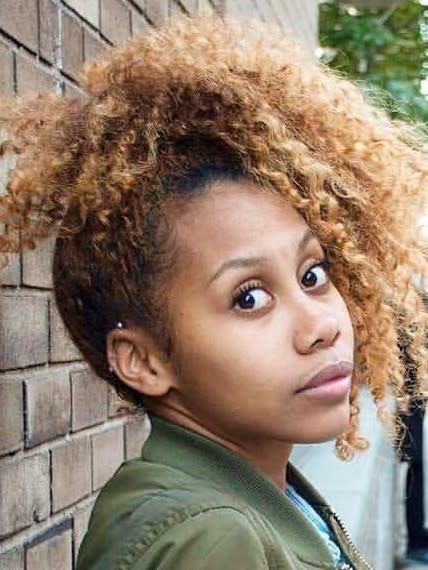 Like Ariel
We make phone calls; 'assault with a deadly weapon' charges were dropped. She was abandoned by her mom and raised by her grandparents a street over from the drug dealers. Utilities were cut-off in the dead of winter, and they cooked hotdogs over a fire in the backyard from sticks fallen from the trees. Now, Ariel to attend college in Alabama this year.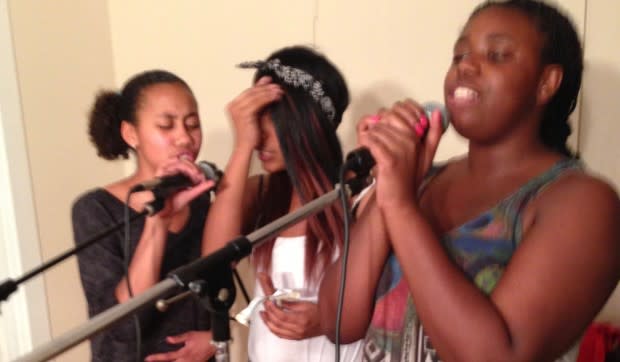 -9 of 20 of the original girls in college:   Crushing national averages!
-Scholarships for two-year degree:   Full tuition and books, with a food & transportation allowance, at a technical college.
-University president vows:  To keep dorm open year-round so the girls aren't sleeping on a park bench in the cold over winter break.

C-Suite


Rob Roe, PhDSteve LinehanMichelle Simpson, Esq.
Roe is founder / CEO. Linehan serves as CFO and is the  ex-Treasurer of Capital One. Michelle is our legal council; Harvard Law educated and Principle at Simpson Law.

None of the management has been paid for the 4 1/2 years in 'Beta'. We previously raised 'seed' capital in the amount of $95K (in 4 rounds) to fund our 4 1/2 years in Beta. See us on CrunchBase.
We're run by 100% Global College Intern Core Staff

COSTS: 
1. An estimate to record the Shayla album is $7,000. Minimal branding, marketing and promoting the album is an additional $3,000.
2. An estimate for building the Shayla App with registrations and cloud storage is $5000. We are using college interns working on their masters degrees in computer science for coding and design at no cost.
3. Minimal branding, marketing and promoting of the Shayla App is $5,000.
OVERFUNDING OF PROJECT: If our story resinates, touching a cord in hearts worldwide allowing for overfunding we begin; Changing the destiny of marginalized teen girls worldwide.
1. Branding, marketing and promoting of the Shayla App and the Shayla Album
2. Applied to recording expenses for the the 2018 Shayla album made up of the top 10 entries on the Shayla App.
Detailed Project Financials
Specific Risks Concerning Shayla Recording

Thank you! Thank you! Thank you! The girls have thought of some cool gifts for you > > >

We realize that some of you simply can't help financially. It's OK. But, if something resonates with you: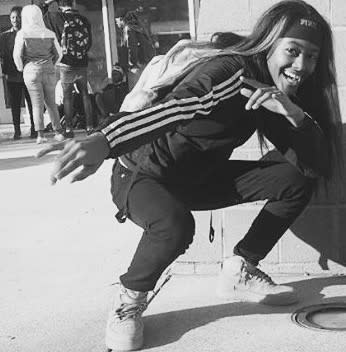 – please tell a friend
– share us on your social media platforms 
– Indiegogo has 'share' buttons 
Again, thank you. Anything you can do to help means the world to the girls.



Mon. & Wed . . . 1 pm – 3pm EST / GMT
FEEDBACK LINK __ Help us do a better job!
Contact us on Twitter​

"Our dreams, as if a kite on a taut thin string, feeling the pull. Loosening our grip we become part of the great injustice of "settling." — CEO, HRW Music Group
The best of us was always our hopes and dreams!
PERKS
FEATURED
Pre-launch Album + T-shirt
Normally priced at #35. This special discount is available only for the first 50 supporters prior to our launch the end of May.
Items included:
Digital Download
OFFICIAL Shayla T-Shirt
0 out of 50 claimed
ESTIMATED OCTOBER 2017
the TEEN GIRL Package
The album is included. You're helping us spread the message of 'Shayla' the album and app worldwide. Pick a song that is meaningful to you and write a short reason why. We will share it with other backers of this campaign. You promise to share your story on all your social media platforms and follow us on IG & Twitter.
0 claimed
ESTIMATED OCTOBER 2017
Snickers Bars
What's better than a Snickers Bar. Not too much of anything! You get three of them.
0 claimed
ESTIMATED OCTOBER 2017
OFFICIAL Tote + Album
Official Shayla tote bag. It's an oversized bag great for things you can't cram in your purse. Cool for groceries and eco-friendly. Show girls everywhere you support their precious dreams. Included in this thank you will be the album download.
0 claimed
ESTIMATED OCTOBER 2017
OFFICIAL T-Shirt + Album
Carry the 'hope' of teen girls everywhere on your back with the girl's official CinderellaHearts exclusive T-shirt. Custom designed with love by three of our super cool, smart college interns; Selina, Molly & Emma.
Items included:
Digital Download
OFFICIAL Shayla T-Shirt
0 claimed
ESTIMATED OCTOBER 2017
Gift for a FREIND!
This is an exclusive inside look at the girls over the past 4 1/2 years. It is a short 5 minute video featuring covers by the girls and unseen photos. This video begins where the promo video on Home page of HRWMusicGroup.com leaves off " . . . then it was dead silence!"
0 claimed
ESTIMATED OCTOBER 2017
Shout Out From Girls!
Pledge $75 and one of the girls will record a personalized video saying hello and thanking you for your support. The video will be posted on our social media accounts.
0 claimed
ESTIMATED OCTOBER 2017
Bonus Tracks
One album just not enough? Receive two extra unheard tracks included with your CinderellaHearts album, as well as our official tote bag and exclusive video valued at $35 and $50! Items Included: Two bonus tracks Tote bag Exclusive video
0 claimed
ESTIMATED OCTOBER 2017
?????? Send Us Your Song
888 NOW WE HAVE THE APP — DOES THIS APPLY NOW Love to sing but sick of just doing it in the shower or in the car? Now's your chance to broaden your audience! Record a video of you singing a song of your choice, and we'll share it on our social media platforms.
Items included:
Song Social Media Posting
0 claimed
ESTIMATED OCTOBER 2017
Q&A With the CEO
Get the opportunity to chat one-on-one with Rob. Learn about how HRW Music Group got started, plans for the future and upcoming projects. And yes, you are encouraged to make suggestions on how to make us even better!
0 claimed
ESTIMATED OCTOBER 2017
Your KIDS in Studio with Girls
Family pack _ BRING THE KIDS! You get 1 1/2 hrs to record a 'cover' or original w/ multi-platinum producer. Two nights accommodations (one room) Riverside Marriott downtown & pizza girls at Riverwalk downtown (air fare not included). Hand out w/ girls, they'll be recording all weekend. Less than 2 hours from Disney.
0 out of 5 claimed
ESTIMATED AUGUST 2017
1-of-3 … KEY Supporters
A very special gift from you to the girls. You stand up & champion what's right, what's good about this project! Our sincerest thank you; we displaying your name on Home page of HRWMusicGroup.com + link in Twitter profile to commemorative page for KEY supporters for a year. On the album cover and special call with our CEO. Includes Studio Weekend.
Items included:
KEY Supporter Recognition Pkg.
0 out of 3 claimed
ESTIMATED AUGUST 2017